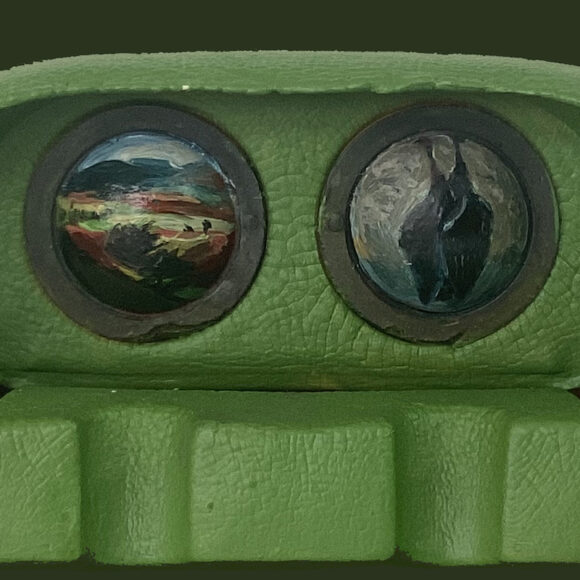 Jun 7 – Jul 2 2022
Group show 'inspired by the time the world went to sleep'
The Art Shop, 8 Cross Street, Abergavenny, Monmouthshire. NP7 6SD
Tuesday – Saturday 09:30 a 17:00
Earlier this year I returned to painting on cat's eyes, making 2 distinct series: Route 1 and Route 2.
Here's a tiny preview of Route 1 – this image is a close up of 2 paintings reflecting on inner and outer journeys. View from Eglwys Faen cave mouth and horseshoe bat in Agen Allwedd caving system, Mynydd Llangatwg (each lense 1.5cms – oil paint).
Thanks David Morgan Davies and the Art Shop