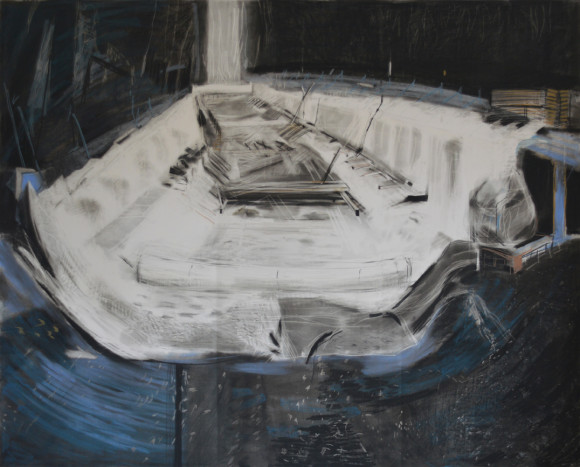 Exhibition and related events exploring major engineering works on the Monmouthsire & Brecon Canal.
Andrew Lamont Gallery
Launch: 4 Oct 2018, 6-8pm.
During the winter of 2016 /17 the Llangattock stretch of the canal was closed and drained for repair and re-lining, interrupting the flow of water and navigation from the Beacons to the Sea. This exhibition shows these engineering works in progress, in the context of industrial heritage and the interchange of human and natural forces. Painting, drawing, video and found objects from the canal, its feeder streams and the interconnecting network of paths, tramways and roads.
Canal walk: 29 Oct 2-4pm with Kevin Phillips of Canal and River Trust
Poetry and Performance: 4 Nov 5.30 – 6.30 with GhostJam and Canalchemy
To book your place on these free events please click here.
Exhibition runs from 5 Oct – 11 Nov
Andrew Lamont Gallery
Theatr Brycheiniog
Canal Wharf
Brecon, Powys
LD3 7EW
Contemporary Welsh artists respond to images of Women in the University of South Wales Museum Collection
Oriel Y Bont Gallery
9 Jul – 19 Oct 2018 9-5 weekdays
Exhibition launch: 28 Sept
Conversation Project: Jun–Jul
The University of South Wales announces its summer exhibition, vis-à-vis. In celebration of the centenary of women's suffrage, a selection of twenty images of women from its own Museum Collection have been paired with twenty images of women by contemporary artists from Wales.
Oriel Y Bont Gallery
Treforest Campus
Pontypridd
CF37 1DL
Project director – Dr Frances Woodley, Curator USW
A unique collaborative audio/visual installation created from material gathered during the construction of the recently completed micro-hydro scheme at Blaen Dyar above the Clydach Gorge. By Penny Hallas and Leona Jones - artists in residence with HYDRO, Llangattock Green Valleys CIC, Brecon Beacons, Wales.
 re:Source programme notes and feedback
A response to re:Source by Graham Hartill
 A response to re:Source by Frances Presley
"This has so many different dimensions – at times in the reality of the micro-hydro, at times in some supercharged realm. Always returning to the insistent flow of the water"
Thanks to LGV, BBNPA's SDF, and A&B Cymru's CultureStep Investment Programme to strengthen and develop Jones and Hallas's creative partnership with LGV.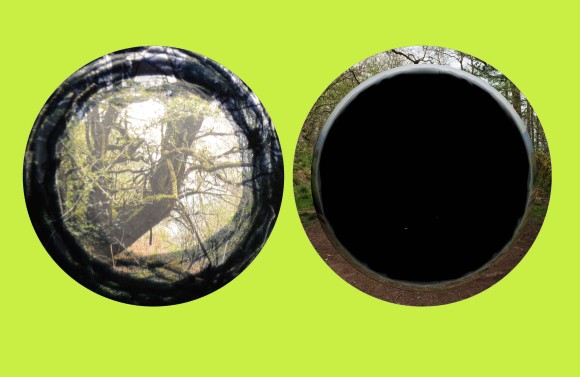 ARCADECARDIFF
Event: 15 Mar 2018 2-3pm East/West exchange: artists speaking from their respective geographical areas, including an interactive reading. With Dr Adrian Healy of Cardiff University's School of Planning and Geography.
Closing drinks: 23 Mar 6-8pm
In this new phase of collaboration with Suffolk-based artist Caroline Wright, we continue to explore the position and experience of 'insider' and 'outsider', taking the Skirrid Mountain, Monmouthshire as the site of investigation
Exhibition runs 1 – 24 Mar 2018
Arcade Cardiff
Queen's Arcade, Queen's St. Cardiff, CF10 2BY
Unit 3b, by New Look, down the escalators
31 Jan 2018 6-7pm
The Art House, Wakefield WF1 2TE
Peak Collective screening programme, with works providing shifting encounters with place. My film, Heads of the Valleys will be shown alongside film by artists Susan Adams, Edwin Burdis, Stefhan Caddick, Rebecca Chesney, Morag Colquhoun, Anna Falcini, Islet / Ewan Jones Morris, Sion Marshall-Waters, Chris Nurse and Helen Sear.
A series of collaborative performances along the route of the deleted Glamorganshire canal.
See Steve Hitchen's Canalchemy
Shared concerns from collaboration with Suffolk-based artist Caroline Wright are realised in work that explores the position and experience of the insider and outsider, using TestBed to challenge ideas through drawings, exchange and display of objects, parallel walking, mapping of locations and other works. The Skirrid Mountain, Monmouthshire, located on the fringe of the Black Mountains is our site of investigation as we unpick what it means to be familiar and unfamiliar and the disturbance this causes.

For more about the Binocular:disturbance show see a-n Binocular Blog.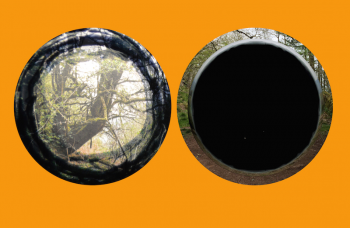 Binocular is an Arts Council Wales funded production project. Supported by a Professional Development Bursary from a-n The Artist Information Company