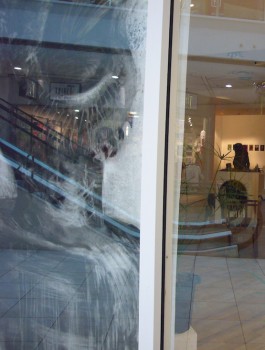 3 week residency, re-creating elements of my studio, transported to the retail heart of the capital along with drawing, film and found objects from the black mountains
Pantechnicon: originally a building intended for the sale of all kinds of artistic work. A removal van.
Loosely – a receptacle holding a large number of miscellaneous objects.
22 Nov 2013 Opening event 6-8pm
7 Dec 2013 Closing event 2.30-5.30pm. Poets and writers engaged with the exhibition and responded to it in their various ways, whether by readings, improvisations, lectures, pronouncements, discussions… Allen Fisher, Graham Hartill, David Greenslade, Lyndon Davies, Chris Paul, Anthony Mellors.
More info about Pantechnicon
Arcadecardiff Unit 17, Queens Arcade, Cardiff, Wales, CF10 2BY